Welcome to Lefthand Fire Protection District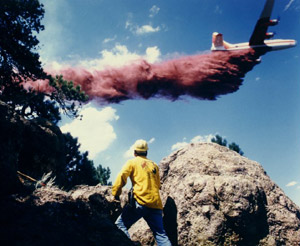 Protecting residents living in the mountain rural foothills and mountain areas of west Boulder County Colorado as well as visitors for the last 30 years, Lefthand Fire Protection District is 52 square miles of rugged ridges, canyons and plains. Five subdivisions and several mountain neighborhoods make up this unique urban interface environment. There is also a significant part of our district that is used by many who recreate by a variety of modes.

We are a volunteer fire department of about 30 strong providing service to approximately 2000 residents. We train our members in structure firefighting, wildland firefighting, medical response, and rescue. A major highway and two steep canyon roads are the access for several outlying communities to the Front Range Urban corridor through the district.

Our mission is to provide the highest quality service to our residents.
DONATE TO LEFTHAND FIRE PROTECTION DISTRICT

To see how Lefthand Fire Protection District was impacted by the recent floods, please click on the link below.

http://youtu.be/C9lk8OK2MLg

YOUR SUPPORT IS GREATLY APPRECIATED!

If you are a resident that needs Volunteer help or you are interested in volunteering your time to those in need, please visit:

http://donateboulder.org

Colorado Fire Relief supports Lefthand Fire Protection District

Lefthand Fire Protection District received a Grant from the Colorado Fire Relief Fund of $15,000 in support of replenishing diminished supplies due to participation in fighting fires across the state. The Colorado Fire Relief Fund was started by Governor John Hickenlooper to help those affected by the extreme fire season across the state in 2012.

Lefthand Fire Protection District purchased much needed equipment upgrades for use in the field and repairs to existing equipment. At the time of the grant application, some of the main response engines had been out in excess of 60 days fighting multiple fires across the state. The District also purchased radios that are better equipped to work in the field and are easier to program to take the place of existing radios that do not meet the needs and safety of fire fighters in the field. In addition, the District plans to purchase new pump parts for one of the engines in the fleet as well as replacement personal protective gear for some of the crew.

Lefthand Fire Protection District has been protecting residents and visitors in the rural foothills and mountain areas of west Boulder County Colorado for the last 30 years. The District is 52 square miles of rugged ridges, canyons and plains. It is made up of over 30 volunteer firefighters, a Fire Chief and Deputy Chief. The mission of the District is to provide the highest quality service to its residents and visitors.

The Denver Foundation, a community foundation serving the seven-county metro Denver area, is administering the Fund. All of the funding to be awarded through the

Fund has been raised from private sources including generous individuals, businesses, and foundations.

For More Information, please visit:

#####